New 2021 Hyundai Palisade for Sale in Charlottetown, PEI
If you are looking for a 2021 Hyundai Palisade for sale in Charlottetown PEI, check out Experience Hyundai. As the largest volume Hyundai Dealer on the Island, we have a wide selection of excellent vehicles. We make the purchasing process easy and straightforward.
2021 Hyundai Palisade Interior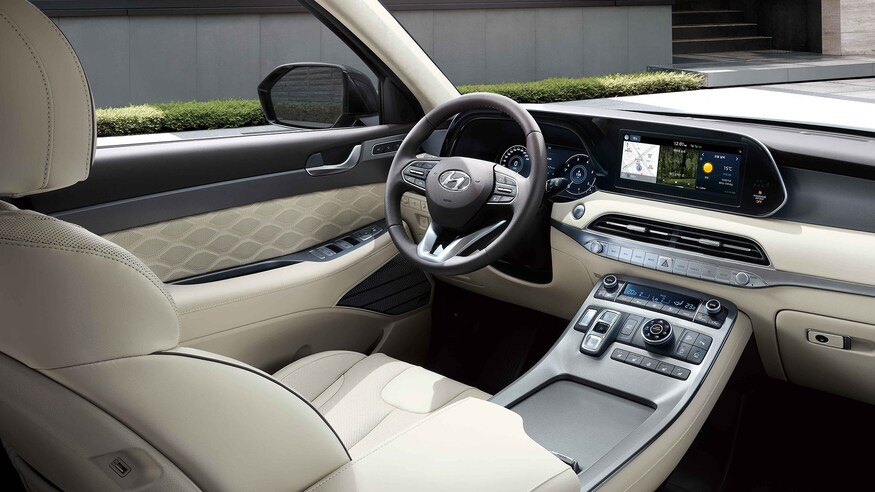 The 2021 Hyundai Palisade interior provides complete comfort with three rows of seating and an eight-passenger maximum seating arrangement. Both the second and third-row seats lay down, giving the most significant cargo space offering up to 2,447 litres of total cargo capacity. Standard heated front and second-row seats and a heated steering wheel are provided to keep drivers and passengers warm during the winter. There are also available ventilated seats for occupants to stay cool in the warmer seasons. The Palisade offers three-zone climate control where the driver, front, and second-row passengers have the option to set their own desired temperature. Newly designed vents within the roof give partial or fully diffused air to the second and third-row passengers.
2021 Hyundai Palisade Exterior
The 2021 Hyundai Palisade exterior comes in eight standard colours. All designs are built with Hyundai's Superstructure, having more advanced high-strength steel than ever before. This form of steel is light and durable to protect occupants in the event of a collision. Vertically stacked LED headlights and taillights project intense lighting to enhance nighttime visibility. To load and unload items with ease, these SUVs have a Smart Power Liftgate, powered through a proximity key. The liftgate will automatically open once it senses the key within three feet behind the vehicle for at least three seconds.
2021 Hyundai Palisade in Charlottetown, PEI